As the end of the millennium approaches, the original campus of the university extends to an additional campus on the western outskirts of the city on Sitapur road. The original campus on the banks of the Gomti river on the trans-side (eastern bank) of the river covers an area of almost 2 acres.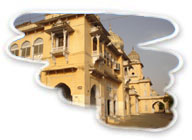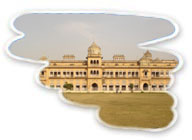 The buildings in the university campus are in the traditional Avadh style of architecture with the typical multiple domes and arched doorways. The original halls have very high ceilings and wooden staircase, reviving the memories of a resplendent era of space and comfort.
Merging with the traditional are modern multi-storied buildings, but over the years, care has been taken to ensure that the new buildings do not clash with the traditional skyline. The campus is dotted with tall, green ashoka trees, so much so that an entire clearing in the centre of the campus is known as Ashok Vatika.
The new campus is an impressive concrete and glass structure located amidst a vast, open tract of land on the highway towards Delhi on the western outskirts of the city. Among the two original constituent colleges, the I.T. College retains its glory in its original location just at the northern end of the university campus, while the medical college is sprawled across a vast campus on the banks of the Gomti river in the old part of the city.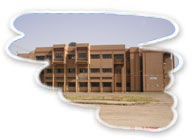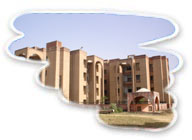 The University of Lucknow has built new hostels and laboratories, equipped the old ones more completely, acquired new land, built more residential bungalows, and appointed a very distinguished staff to supplement the staff originally taken over from the Canning College and the Medical College.
The present strength of the university is nearly 28,000 students in the University campus alone. Besides, there is an equal number in 32 associated colleges put together.